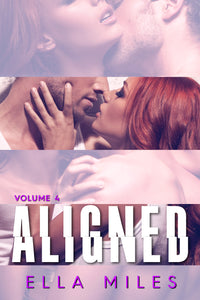 I know who tried to kill me.
The same man that raped me is the same man that tried to kill me. Twice. I have some evidence, but not enough. I want revenge, but every step I take towards getting that revenge I feel myself drifting further from Landon.
I'm going to lose him.
I'm going to lose everything that I care about. All I can focus on is revenge. Maybe then I will be able to put the past behind me. Maybe then I can truly heal. I just hope I don't lose him and myself in the process.
~
She's pregnant.
Caroline has always held my deepest darkest secrets, but now she thinks she has another one. One that could control me. I can't be a father though.
I'm a monster.
The baby can't be mine. If it is, I already know my future. I'll lose the woman I love. The only woman I've ever wanted. Warning: Four book series + bonus novella. Contains hot sex scenes, strong female, and dark pasts that turn darker as the series continues. Only for those that love dirty romances, edge of your seat suspense, twists, and a little bit of darkness.
 
Aligned is a 4 part series that is a little bit dirty and grows darker with each book. Each book ends on a cliffhanger.

Series Order:
Aligned: Volume 1 (Novella)
Aligned: Volume 2 (Novella)
Aligned: Volume 3 (Full Length Novel)
Aligned: Volume 4 (Full Length Novel)