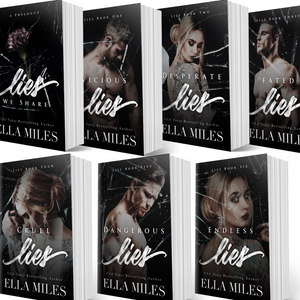 Get all 7 books in the Lies Series for a discount! For a limited time, a random swag item will be included with this product!
Includes: 
Lies We Share: A Prologue
Vicious Lies 

Desperate Lies
Fated Lies
Cruel Lies
Dangerous Lies
Endless Lies
** US ONLY & FREE SHIPPING **
Email me at ella@ellamiles.com for international shipping!